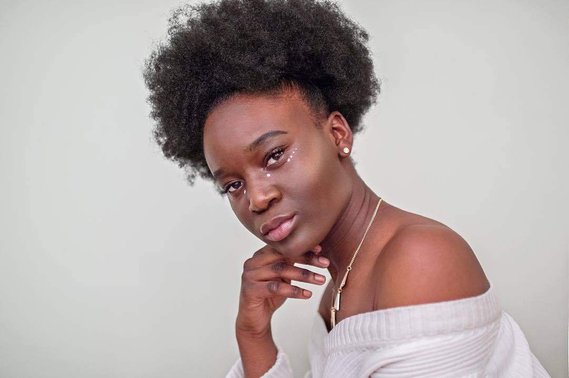 Artist Bio
Carel Kabamba is a Congolese multi-creative based in Toronto, Ontario. She is best known from her work in content management. She showcases it on social media with projects involving exceptional work in video editing, art, fashion styling, and cosmetics.
One can find her work by the username @carelenna on multiple social media platforms sharing her art and other creative pieces on Instagram, TikTok, and YouTube.
With her passion for creativity, she gained a Bachelors of Fine Arts with a Specialization in Animation and Video Editing and Minor in Entrepreneurship. She hopes to continue to share her skills within the creative industry to inspire and help others in this domain grow their brands.
Melanin Coloring Book
I've created a 15 page coloring book with positive messages and overall celebrating black culture. This book is all about representation as it shows natural hair, protective styling like braids, hijabs, durags and so much more. It is available in the shop section of my website for $25 CAD.